Our gardenGames, fun and enjoyment for the whole family
Get out of the house, the nature around Heiligenblut am Großglockner has much to offer. If you do not want to go all the way up and climb the highest peaks in the country, you will enjoy the sun and the peace in our garden. The young and old have fun together: while the kids enjoy the playground, you hang out in the sun comfortably or enjoy regional delicacies from our "barbecue hut".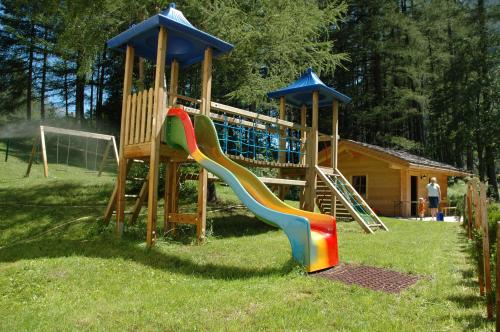 Fun and games for the little ones
Nature gives so much, let's go discover the peculiarities of our garden. While the big and the sporty hang in the high rope course, you hang out in the playhouse, the sandpit, the swing and the slide and have all the fun you want. Everything under supervision: Mom and Dad are chilling in the sun and have everything in view.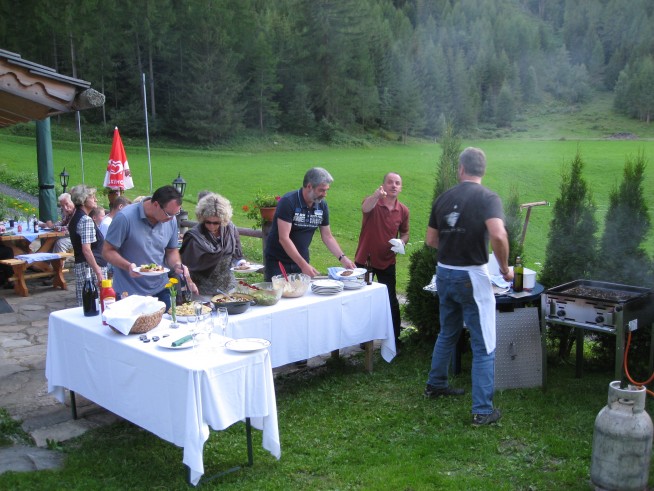 Rest, relaxation and enjoyment
Our garden house can fulfill many functions. Some like to sit in front of it in the shade, others are looking forward to our theme evenings, when we convert it into our barbecue hut. Everyone is hungry while having a barbecue, especially when the chef personally stands at the grill and conjures up the best spare ribs in Carinthia. Then you get enough strength to start again the next day.
If you want to enjoy your holiday in the green, beautiful nature around Heiligenblut am Großglockner, you should become our guests as soon as possible. Contact us today, send us a non-binding inquiry non-binding inquiry or call us on Tel.No.: +43 4824 2131.